Jiglu helps teams collaborate by building on, not destroying, their existing working practices
Use the right tools for your team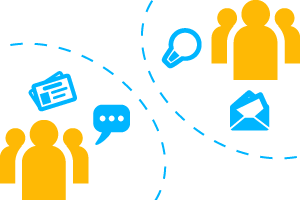 In the real world every team is a different mix of skills, technical abilities and generations. Jiglu gives you a range of options so you can choose what's appropriate to get the most out of their interactions.
From fast-moving instant messaging to more considered discussions and knowledge that evolves over time, Jiglu handles it all. Workflow and other controls let you set the appropriate style for a collaboration space: devolving power to all the members, keeping control in the hands of the owners or something inbetween. It also leverages the different roles that exist in a team with a mix of creators, consumers, editors and administrators.
If some members choose not to make use of all the features or only need summary information they can be kept in the loop with regular e-mail newsletters covering what's new.
Go live with instant messaging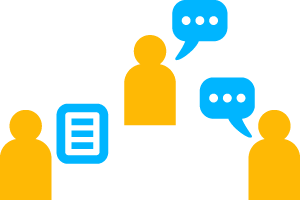 When things are moving fast, keep everyone up-to-date with Jiglu's group instant messaging. Just type and it's there immediately on other members' screens for them to see.
Everything gets indexed and tagged so you can easily come back and find what you need later or immediately locate other resources on the same topic. Links and documents can be quickly shared too, with their contents tagged and tracked. If you want to bring in external notifications or assistants to a channel it's simple to add your own bots too.
Get more value from group e-mail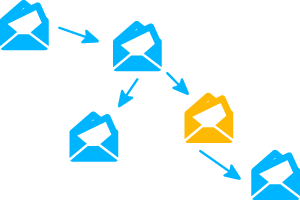 Don't let useful information vanish into an e-mail hole where it will never be seen again. Jiglu automatically tags group e-mail and attachments and makes them searchable and easy to reuse. Discussions in a space can take place not only through the application but also by sending an e-mail to its distribution address like any group mailing list. Members have a choice over which to use and can be given control over the level of e-mail they receive.
Embedded links in the enhanced e-mails distributed by the system work to draw users into the web site where they can view related resources. Voting features enable consensus to be reached when discussion needs to be wrapped up.
Capture what's important in the knowledge wiki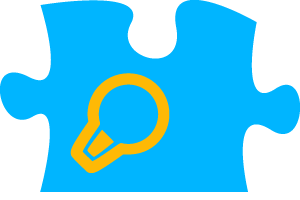 Rather than operating stand-alone, isolated from the work processes of ordinary users, Jiglu's knowledge wiki has been designed to integrate into the whole knowledge lifecycle.
Users can move information and attachments from messages into the wiki or start a discussion around entries, with a thread tying together conversations, wiki entries and shared documents. Images and rich media such as videos can be embedded in entries. Workflow and unobtrusive versioning help ensure entries remain current and of good quality.
Share documents and understand their contents
Sharing a document with members of a space is as simple as dropping it onto a group messaging page, e-mailing it in as an attachment or adding it to a wiki entry.
Microsoft Office, PDF and many other common file formats are automatically tagged and searchable. Jiglu also keeps track of where it's seen documents before so you can immediately see who sent each version and which is the most recent, however it was added to the space.